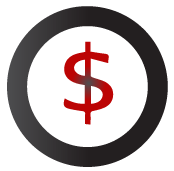 Our new fee structure is simple and straight forward!

3% of the entry fee for the costs of the payment processing. This covers all the costs of the merchant account, online gateway fees and card provider discount rates.

3% of the entry fee + $1.00 up to a maximum of $9.95 for the actual online registration services including the registration process, online time entry, full access to all the features of RaceManager Pro™ app and the RaceManager Pro™ Race Director CMS.

The fully branded Registration, Entries Directory, and Dynamic Results Reports Portal is provided at no cost year round as long as your event is using our registration services and RaceManager Pro™ software.

TimedSports does understand that each event is different and many have special considerations. To discuss custom fee options for your event contact our Tech Center at 406.363.0514 or fill out the quick "Create Your Event" form.
Create Your Race
Get started today with TimedSports™ online race registration, powered by RaceManager Pro™, the start to finish race management system.